How to get Audible 2-for-1 Sale?
Audible "2 for 1" offer is a special promotion available on Audible platform. With this deal, Audible members can choose two audiobooks for the price of a single credit. Instead of using one credit for just one audiobook, you have the opportunity to select two eligible titles and use only one credit to obtain both. This allows you to make the most out of your Audible membership and expand your audiobook library at a discounted rate.
How to get Audible 2-for-1 Sale?
Go to Audible Sales & Deals page and log in your account. Or open Audible – Deals.
2. Click the audiobook you want to purchase and click Add to sale selection.
3. Add 2 audiobooks to sale selection and click Proceed to checkout in the bottom of the page.
4. Now you have gotten 2 audiobooks with one credit.
Audible 2-for-1 sale is only for Audible Premium Plus subscribers.
How to Get free Audible audiobooks?
Audible is not free, but it offers a wide selection of totally free audiobooks and podcast series. Even you don't subscribe to Audible Plus or Audible Premium Plus, you can also stream or download these free titles. All you need is an Audible account.
Purchase the audiobooks you like for $0.00 and they will be added to your library. You can then listen them on the webpage, phone, tablet, Amazon device, Mac and PC.
How to share Audible audiobooks?
You can share Audible audiobooks with the other members of your Amazon Household.
With Amazon Household, you can add:
Up to two adults, each with their own Amazon account.
Up to four children. Children do not need an Amazon account in order to have a profile.
This means you can share your purchased audiobooks with up to 5 persons. First you need to set up your Amazon Household.
How to set up Amazon Household?
1.Visit amazon.com and log in your account.
2. Click Account and Lists on the top right corner.
3. Scroll down and click Amazon Household under Shopping programs and rentals.
4. Click Add Adult, Add a Teen or Add a Child on the following page.
5. Follow the on-screen instructions.
How to share audiobooks in Amazon household?
1. Go to the Content tab on the Manage Your Content and Devices page.
2. Select Audiobooks.
3. Select the audiobooks you want to share and click Add to library.
4. Confirm the Family Library and click "Make Changes".
5. Now your family members can listen to or download the audiobook with their account.
However, you can only share audiobooks you have purchased. Audiobooks you added to your library from Plus Catalog can't be shared.
How to share audiobooks from Plus Catalog?
Remember, this sharing feature is limited to purchased audiobooks and does not include audiobooks from the Audible Plus Catalog.
To share audiobooks from Plus Catalog, you can download the audiobooks to MP3, M4A, etc. on your Mac and Windows then share them to your family members.
All you need is Pazu Audible Converter. Pazu Audible Converter for Windows/Mac allows you to convert Audible AA/AAX to MP3, M4A, M4B, AC3, AAC, FLAC, OGG, AIFF or WAV files that you can save to your computer, allowing you to add the audiobooks to any MP3 player. Split any Audible audiobook file to small segments by time frame or by chapters.
Step1: Install Pazu Audible Converter
Download Pazu Audible Converter. Follow instructions to install it on your Mac or Windows.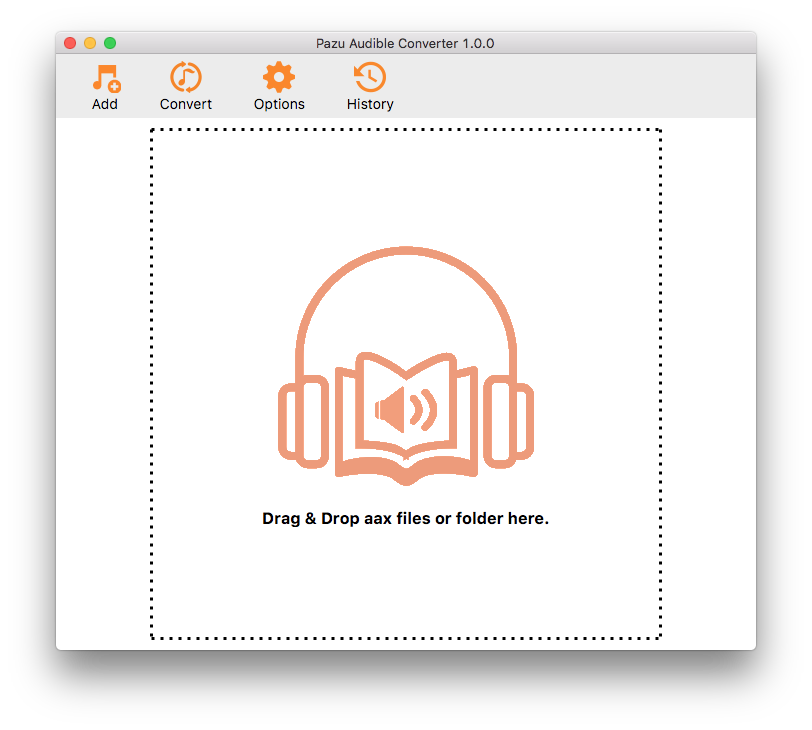 Step2: Add Audiobooks
Click the Add button to add audiobooks to Pazu Audible Converter. Or you can drag and drop the files into the converter directly.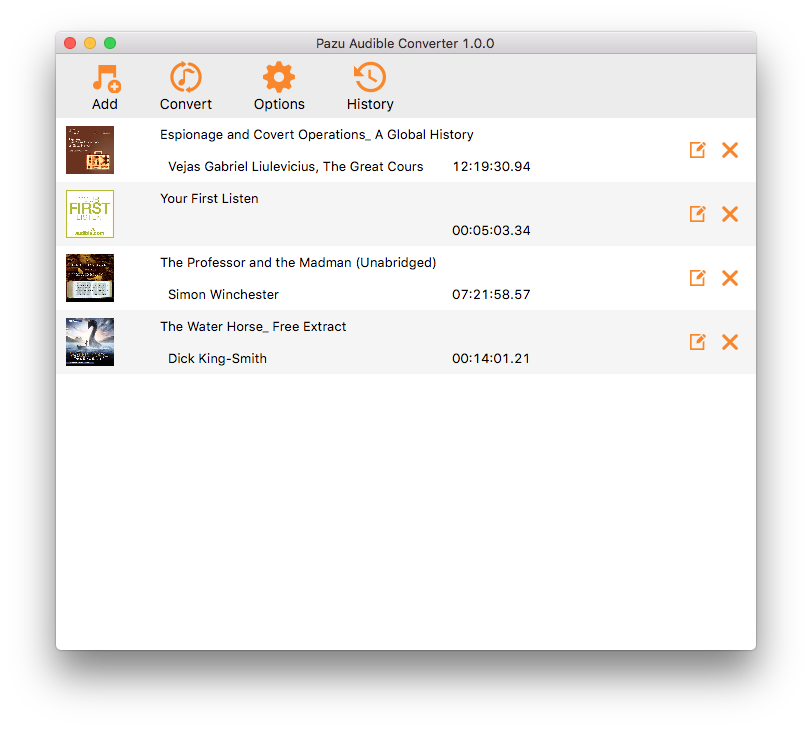 Step3: Customize the settings
Click the Options button, here you can change the output path and choose to split the audio file into segments as needed. Click the Advanced button, you can customize the output settings: Output Format, SimpleRate, and Bitrate. If you choose Lossless as the output format, Pazu Audible Converter will download audiobooks in plain AA/AAX format.
Step4: Start to convert
Click on the Convert button at the top of the main interface to start converting the selected audiobooks to the output format you chose.
Step5: Find output files
When the converting process is completed, click the History button and find the well-converted files from the local drive.