How to Get Free Audiobooks from Audible
Audible is a membership service that provides customers with the world's largest selection of audiobooks as well as podcasts, exclusive originals and more. You get unlimited access to thousands of select audiobooks and podcasts and listen to them across multiple devices.
Free audiobooks on Audible
Audible is not free, but it offers a wide selection of totally free audiobooks and podcast series. Even you don't subscribe to Audible Plus or Audible Premium Plus, you can also stream or download these free titles. All you need is an Audible account.
Purchase the audiobooks you like for $0.00 and they will be added to your library. You can then listen them on the webpage, phone, tablet, Amazon device, Mac and PC.
Don't miss Audible free trial
Audible offers 2 plans: Audible Plus and Audible Premium Plus. Both of them offers free 30-day trial. If you're new to the service, the obvious option is to sign up for the 30-day free trial. After the 30-day trial period has expired, you will be charged $7.95/$14.95 per month, or you can simply cancel the trial before the end date. Despite the cancellation, you will still be able to access all the books you downloaded during the trial period. Most audiobooks cost more than $14.95, so you still save money. If you own an Amazon Echo, you can even extend your 30-day trial to 60 days. See the details here.
The main difference is that Audible Premium Plus offers 1 credits per month for you to purchase any title you like. These titles are still yours even after you cancelling Audible subscription.
Unlike Amazon Prime Music and Amazon Prime Video, Amazon's Audible is not included in Amazon Prime subscription, you need to subscribe to it seperately.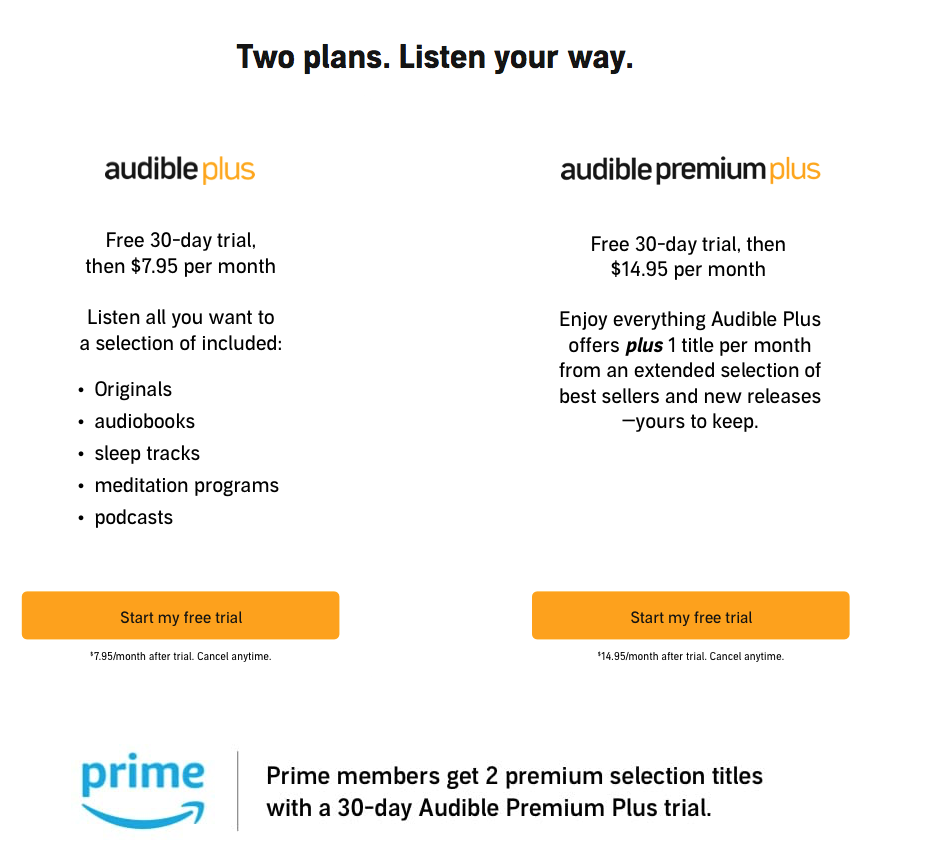 How to convert aax audiobooks to MP3?
The downloaded Audible audiobooks come with .aax extension, a data file format associated to the Audible Enhanced Audiobook.
You can play the downloaded audiobooks in your Audible app or with iTunes. However, you can't play them with other music player like QuickTime Player, Windows Media Player, etc.
To play Audible free audiobooks anywhere you want, the best way is to convert tax audiobooks to MP3 format. All you need is Pazu Audible Converter. Pazu Audible Converter for Windows/Mac allows you to convert Audible AA/AAX to MP3, M4A, M4B, AC3, AAC, FLAC, OGG, AIFF or WAV files that you can save to your computer, allowing you to add the audiobooks to any MP3 player. Split any Audible audiobook file to small segments by time frame or by chapters.
Step1: Install Pazu Audible Converter
Download Pazu Audible Converter. Follow instructions to install it on your Mac or Windows.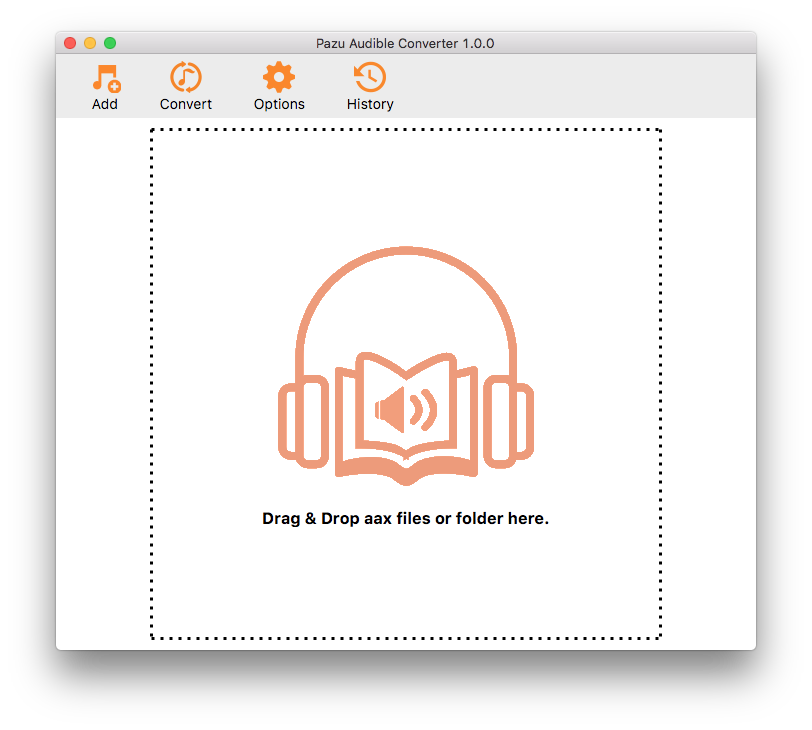 Step2: Add Audiobooks
Click the Add button to add audiobooks to Pazu Audible Converter. Or you can drag and drop the files into the converter directly.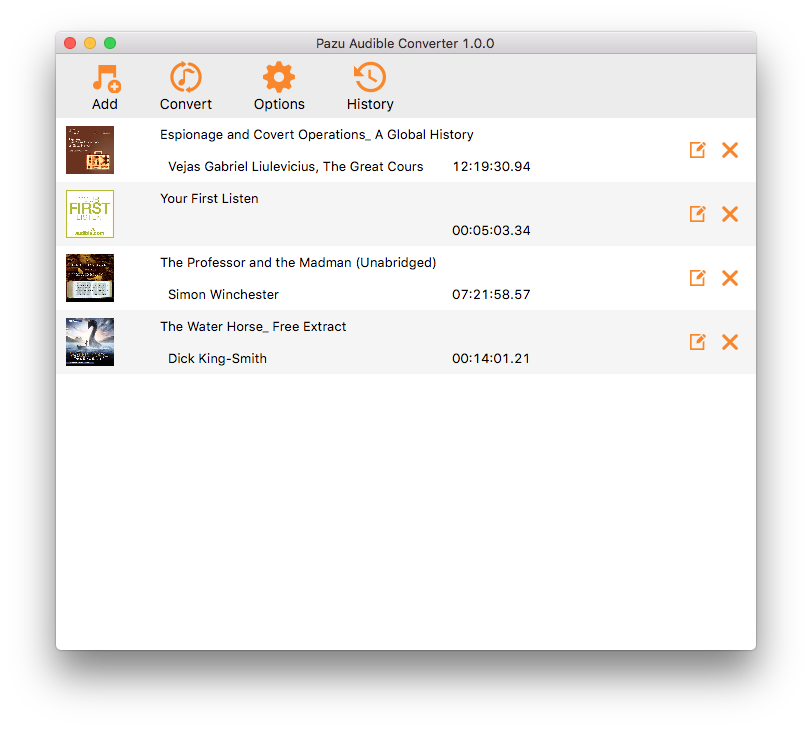 Step3: Customize the settings
Click the Options button, here you can change the output path and choose to split the audio file into segments as needed. Click the Advanced button, you can customize the output settings: Output Format, SimpleRate, and Bitrate. If you choose Lossless as the output format, Pazu Audible Converter will download audiobooks in plain AA/AAX format.
Step4: Start to convert
Click on the Convert button at the top of the main interface to start converting the selected audiobooks to the output format you chose.
Step5: Find output files
When the converting process is completed, click the History button and find the well-converted files from the local drive.