How to play Apple Music on PS5/PS4
---
The fact that Apple Music was missing on the PlayStation Store despite being one of the most popular music streaming apps out there, was quite surprising. Finally, Sony announced that Apple Music is launching on PS5 - the first gaming console to introduce an integrated Apple Music experience, bringing their expansive music catalog to PS5 players globally on October 27, 2021. In the announcement, Sony said that PlayStation is the "the first gaming console to introduce an integrated Apple Music experience."
Apple Music has been gradually expanding its support for third-party platforms, as it aims to compete more aggressively against Spotify. Apple Music is available on Apple devices, Android phones, Amazon Echo speakers, Sonos, Google Nest speakers, select Samsung smart TVs and more.
---
Part 1 Play Apple Music on PS5
Sony announced the Apple Music app is available to PS5 users on October 27, 2021. Now Sony PS5 users with an Apple Music subscription can enjoy the collection of over 100 million songs, curated playlists, music videos, and Apple Music Radio on the PS5. Sony PS5 users will also be able to listen to music while playing with support for background playback through Apple Music. Apple Music will also recommend music that matches the game you're currently playing. You can also play music from your own playlists or any other playlists curated by Apple Music, including those for gaming sessions. To get started, PS5 owners can download the Apple Music app from the media space on PS5 and follow the onscreen instructions to link their Apple Music account.
PS5 users can start the music in the app before starting a game, or during gameplay. Here's how to keep listening while you're playing.
Press the PS button on the DualSense wireless controller.
Navigate to the Control Center and select the Music Function card.
Apple Music is an available option.
Sign-in to your Apple Music account to start streaming music.
Apple Music subscribers can also watch music videos in the PS5 app. Videos start in full screen, but audio from the video will continue if you navigate elsewhere on the PlayStation 5.
Part 2 Play Apple Music on PS4/PS3/PSP
However, Apple Music is not brought to PS4/PS3/PSP. Although the Apple TV app is available on both PS4 and PS5, Apple Music is (at least at launch) PS5-exclusive. To enjoy Apple Music on PS4, you need to download Apple Music songs to PS4 supported format (FLAC, MP3, AAC)and play them with Media player from your home media server or a USB storage device.
Pazu Apple Music Converter is highly recommended, which could help you download any Apple Music songs, albums and playlists to M4A, MP3, AAC, FLAC, WAV and AIFF with ID3 tags on your Mac and Windows.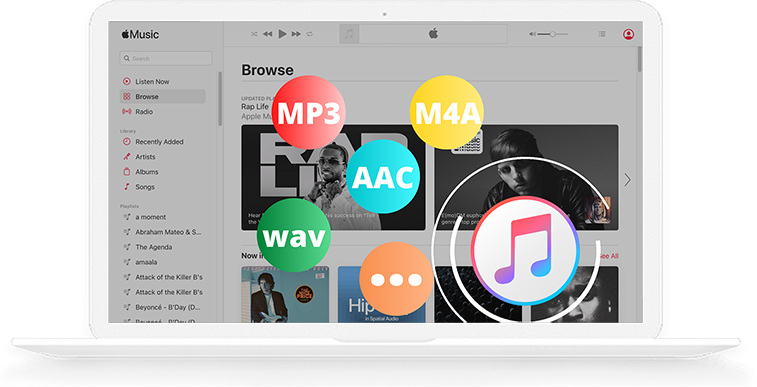 Download Apple Music to MP3, M4A, etc.
Preserve 100% original quality.
Keep all ID3 tags.
Fast download speed.
Follow below steps to download Apple Music songs to MP3 format to play on PS4.
Step 1 Sign in Your Apple ID
Run Pazu Apple Music Converter, click the Sign In button on the top right corner of the program.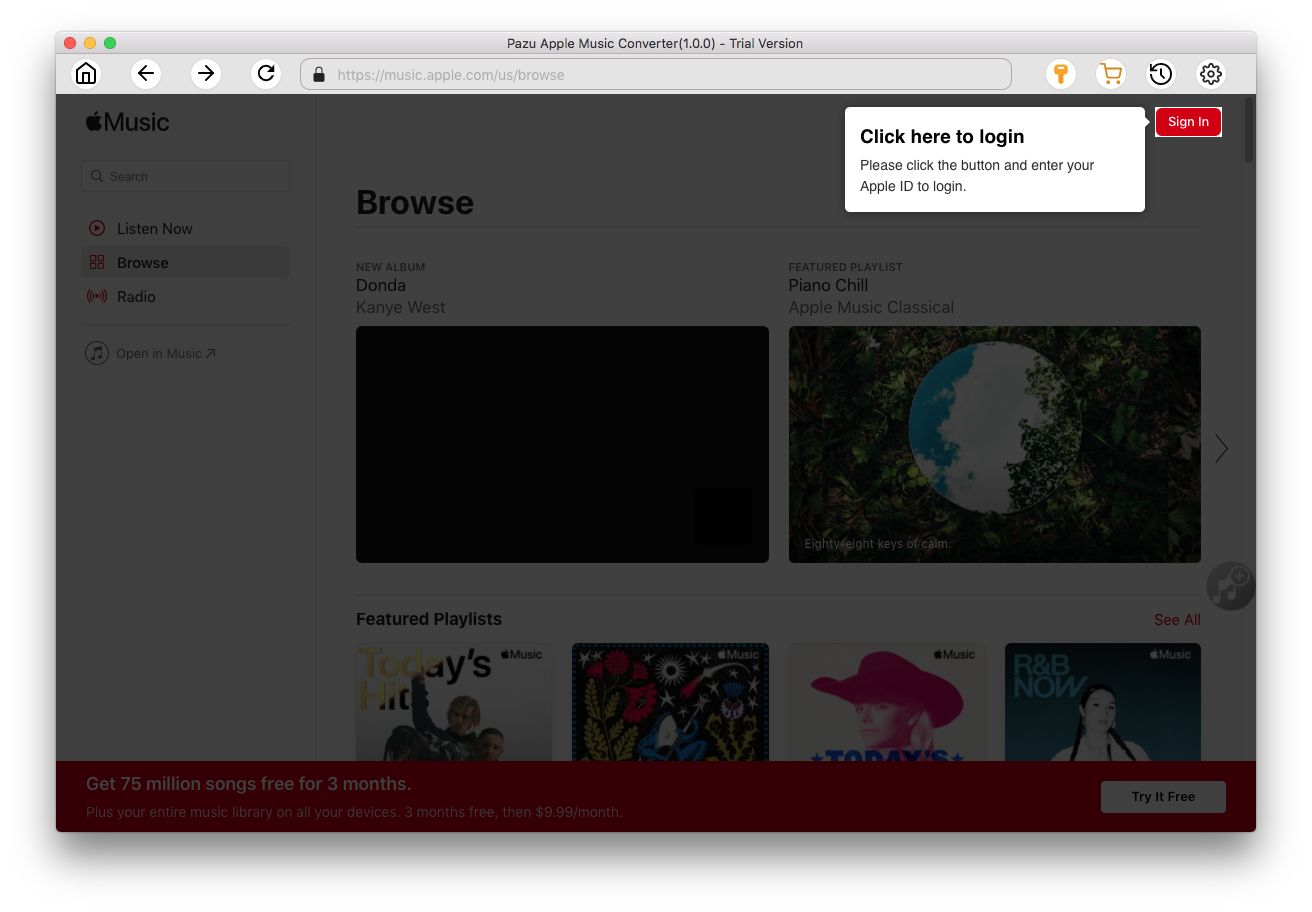 Enter your Apple ID to sign in, then the converter will access your Apple Music library automatically.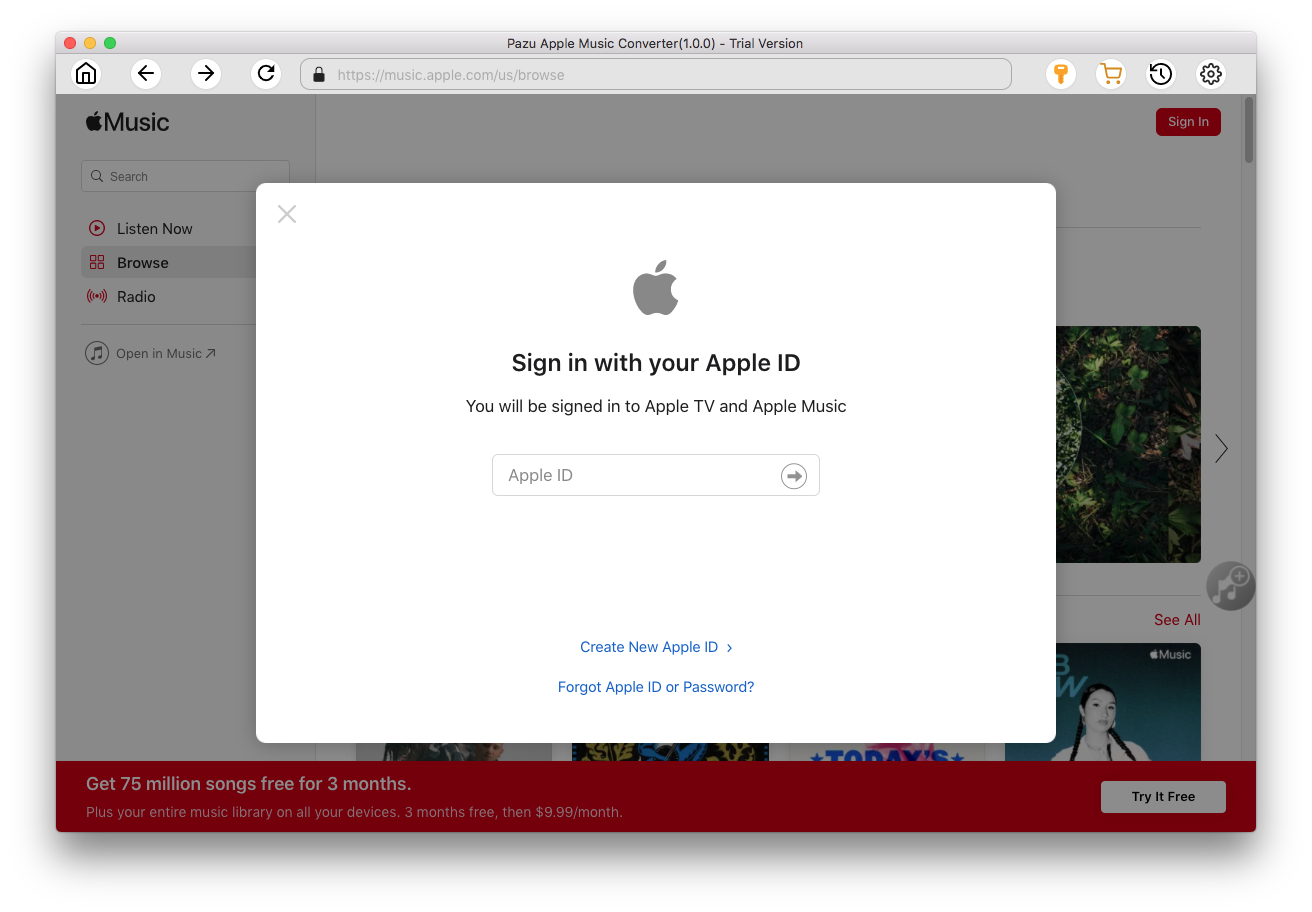 Step 2 Customize the Output Settings
Click

icon on the top right corner. The settings window will pop up. You can set the output format as MP3 or AAC, and change the audio quality, the output name, the output folder.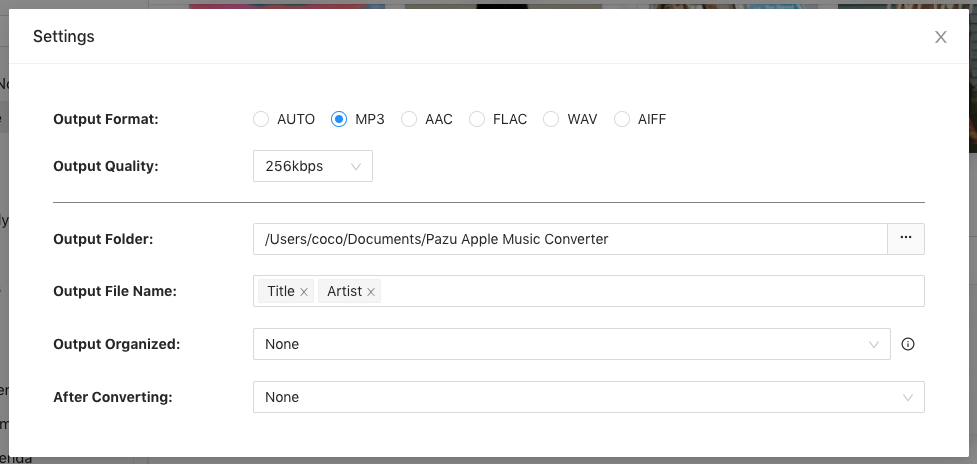 What's more, you can also organize the output files by Artist, Album, Artist/Album, or Album/Artist.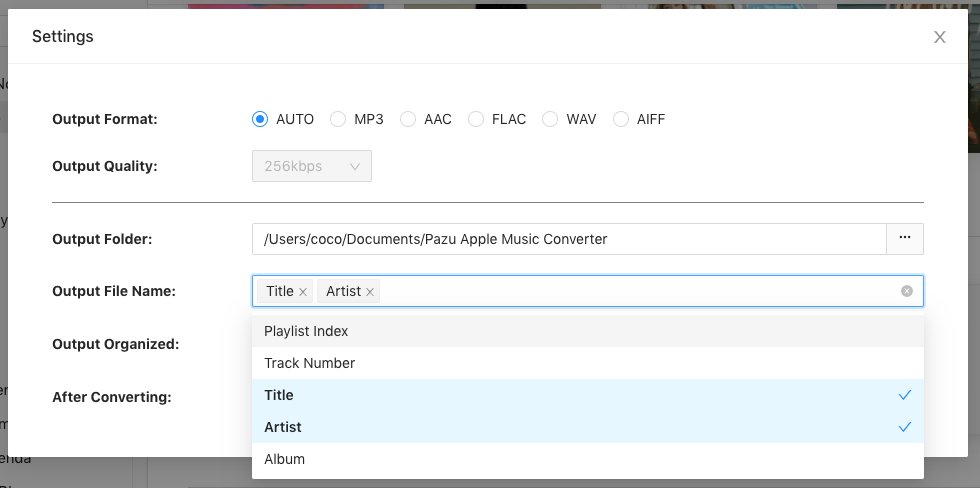 Step 3 Select Tracks to Convert
Click the playlist/artist/album, and click the red Add button on the right side of the program. From the pop-up converting window, select the songs that you want to convert.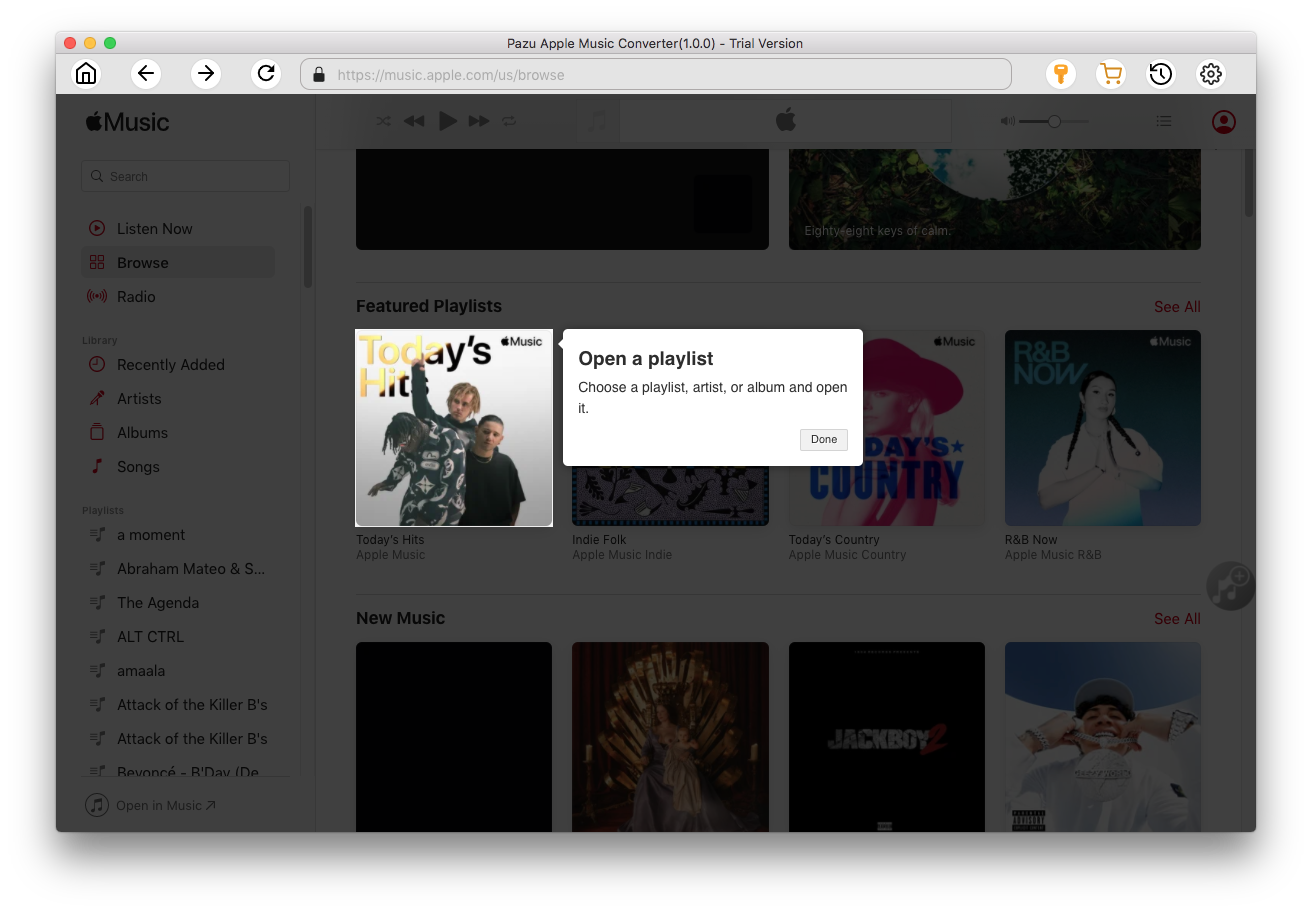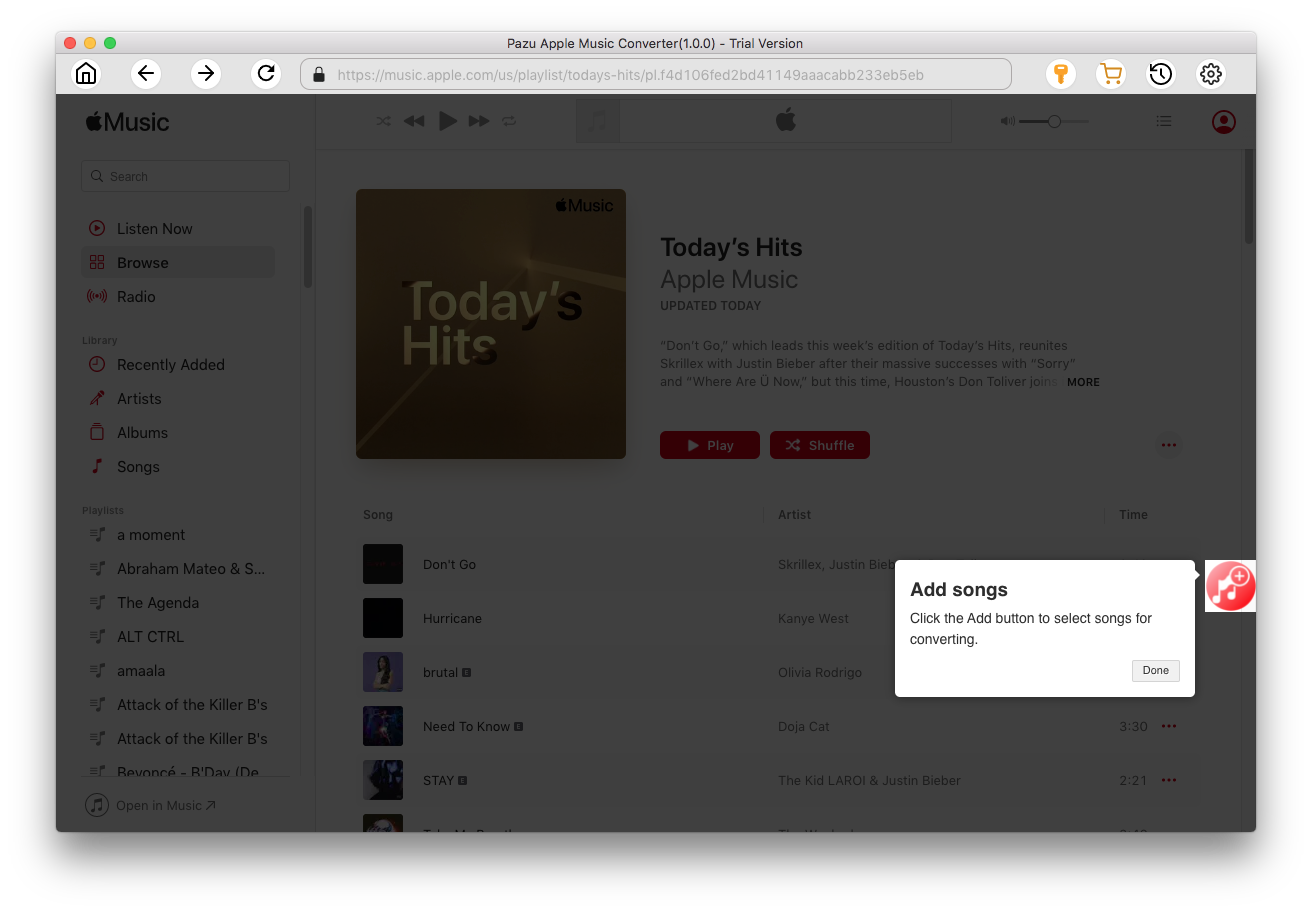 Step 4 Download Apple Music to MP3
After choosing songs, click the Convert button to start downloading Apple Music songs in MP3 format.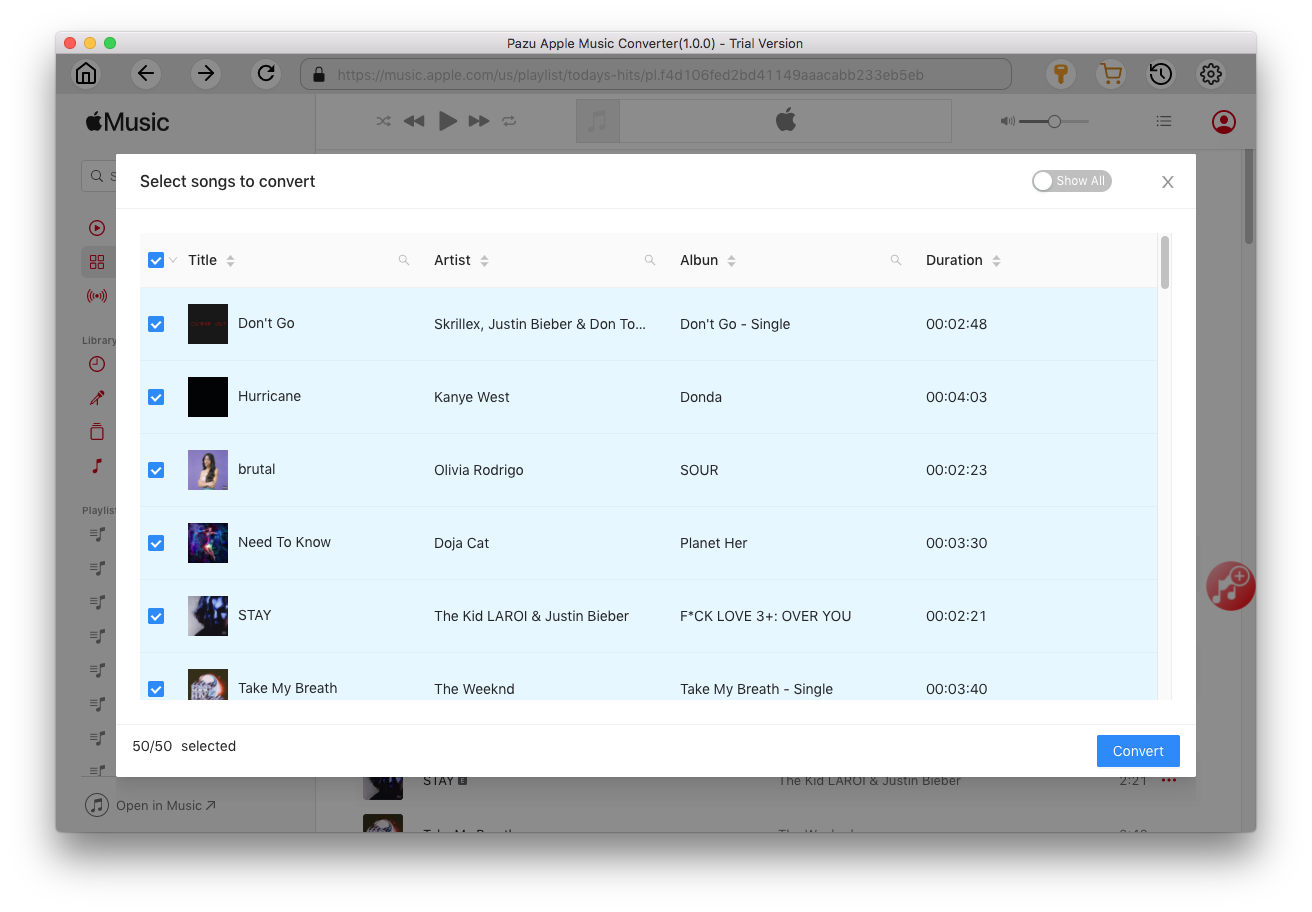 Once the conversion is done, click

, then you can find all downloaded songs. Since they are downloaded in DRM-free format, you can still play them after free trial.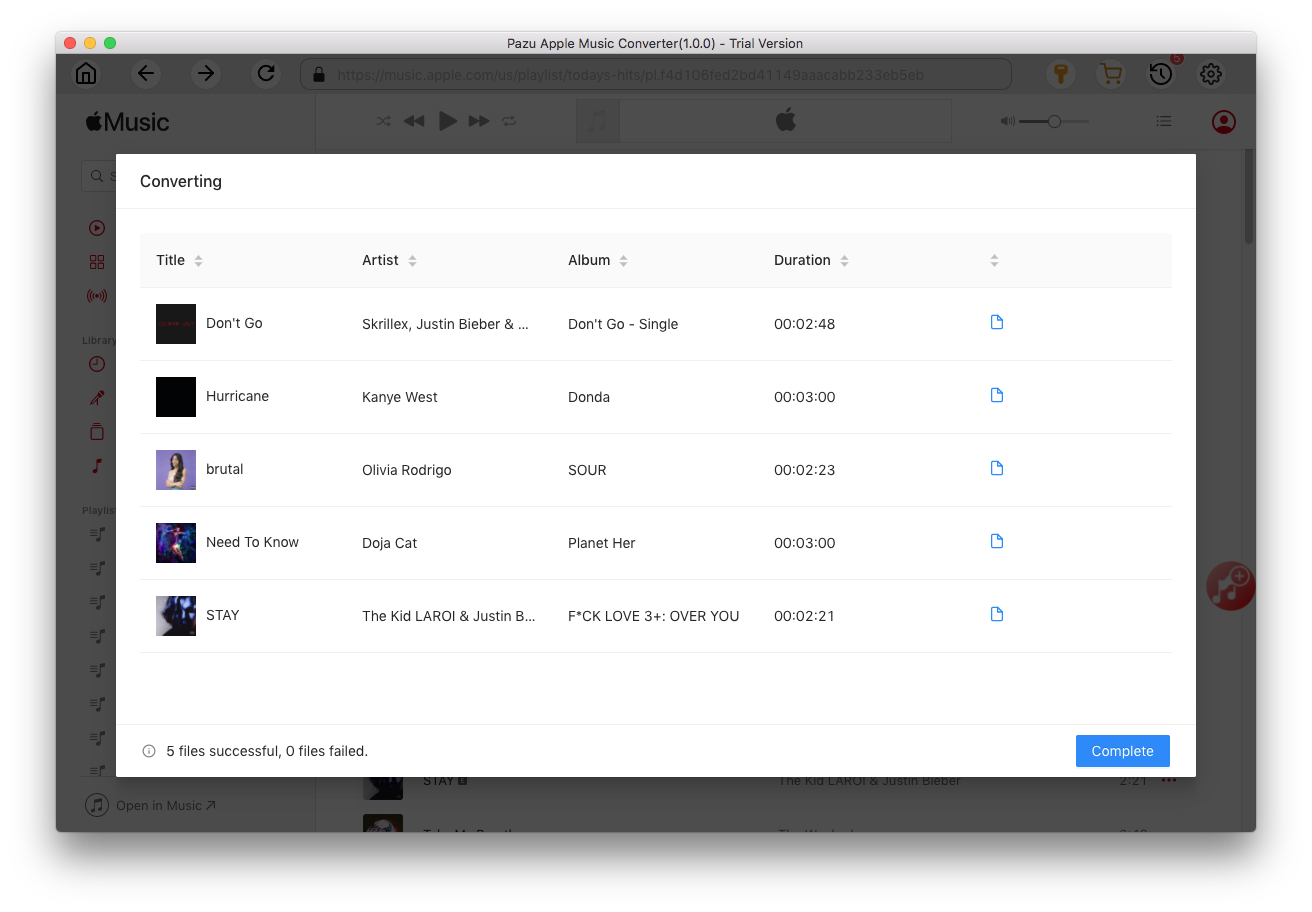 How to play Apple Music from a USB drive on PS4 consoles
You'll need to download the Media Player from PlayStation™Store before you can play content and view your photos. Select Media Player from the content area or Library , and then select Download from the screen that appears.
Make sure the USB drive is formatted with either the exFAT or FAT32 file system.
Using a computer, create a "Music" folder in the root directory of the USB drive, and then place your downloaded Apple Music songs in the "Music" folder.
Connect the USB drive to your PS4 console.
Select Library in the content area.
Select USB Music Player in the content area.
Select the music you want to play.
To play all of the music in the folder, highlight the folder, press the OPTIONS button, and then select Play .