Apple Music Converter
How to import Apple Music to Traktor DJ Software
Whether you're just getting into DJing or have years of experience gigging, Traktor DJ software by Native Instruments, who has been on the forefront of the tools and technology of the trade, is a perfect choice.
Traktor DJ software also has excellent hardware support, including NI's own extensive range of controllers and interfaces as well as numerous third-party options. It can also be mapped to any controller you want, which makes it even more flexible.
TRAKTOR PRO 3, available on Windows and macOS, is the flagship DJ software, built for extended customization for professional DJs using different setups in club and festival environments.
TRAKTOR DJ 2, available on Windows, macOS and iPad, is a free DJ app for iPad and desktop that's designed for you to get spinning straight away - whether you've been DJing for decades, or somebody's just passed you the AUX cable for your first mix.
TRAKTOR DJ 2 and TRAKTOR PRO 3 supported audio formats include: MP3, WAV, AIFF, FLAC, Ogg Vorbis, non-DRM AAC. TRAKTOR PRO 3 also supports Audio CD. However, Apple Music songs are formatted in DRM AAC with .m4p extension, so you can't import them to TRAKTOR DJ software directly.
If you have Pazu Apple Music Converter , things are much easier. Pazu Apple Music Converter can help you get rid of Apple Music DRM protection and convert the M4P songs to M4A, MP3, AAC, FLAC, WAV and AIFF. This article will show you how to download Apple Music to MP3, M4A. etc. with Pazu Apple Music Converter and then add Apple Music songs to your TRAKTOR library.
Part 1 Download Apple Music to MP3
Pazu Apple Music Converter is designed for Apple Music users to download and convert Apple Music songs to common M4A , MP3 , AAC , FLAC , WAV , AIFF format without quality loss. It can preserve all ID3 tags including title, artist, artwork, track number. Follow below steps to see how to download Apple Music songs, albums and playlists to MP3 files.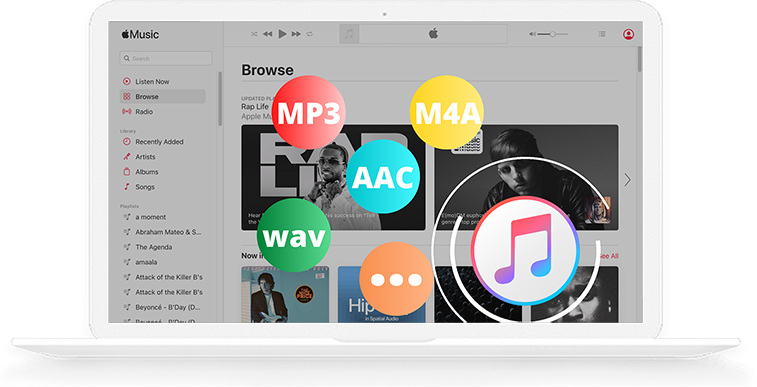 Download Apple Music to MP3, M4A, etc.
Preserve 100% original quality.
Keep all ID3 tags.
Fast download speed.
Step By Step tutorial to download Apple Music to MP3
Step By Step tutorial to download Apple Music to MP3
trong>
Download, install and run Pazu Apple Music Converter on your Mac or Windows.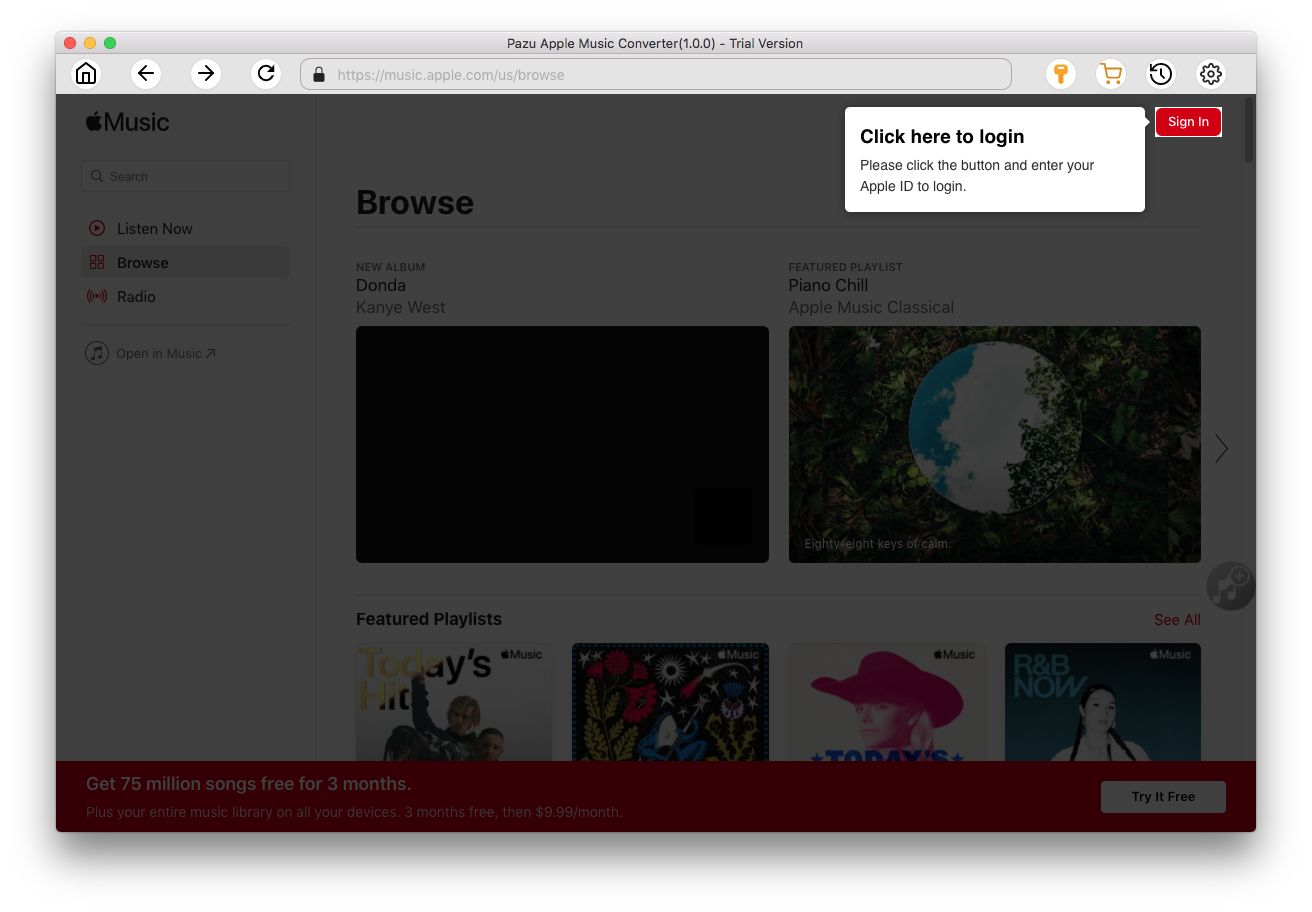 Click the key icon to activate the full version if you have purchased a license, otherwise you can only use the trial version.
Step 2 Log in your Apple Music account
Follow the on-screen instructions to sign in with your Apple ID.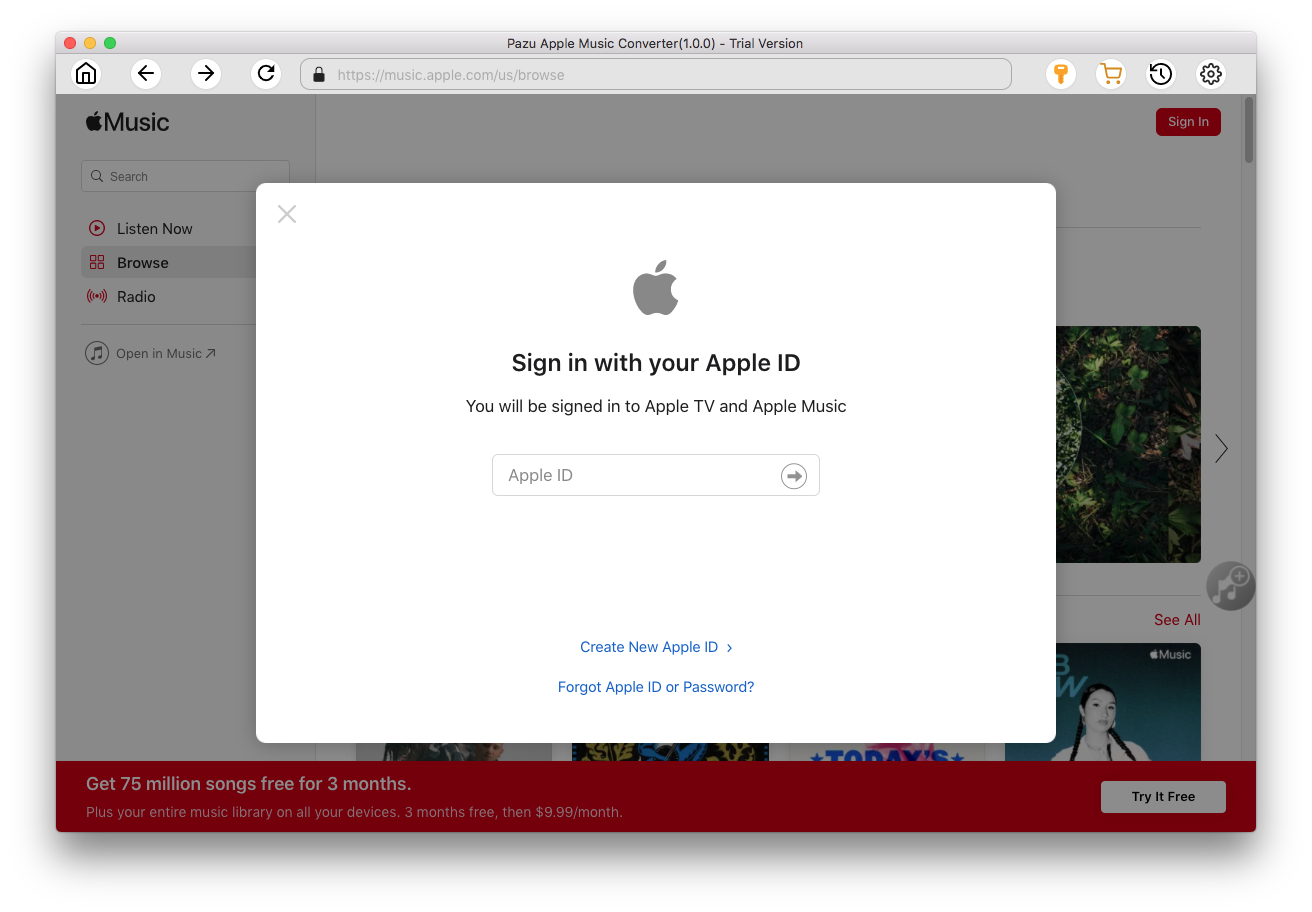 Step 3 Choose output format
The default format is M4A in 256kbps. Apple Music Converter also supports MP3, AAC, FLAC, WAV and AIFF. Click

icon if you want to change output format or output folder. Pazu Apple Music Converter uses M4A/256kbps as the default format/codec, but you can change the format/codec as you need.  ID3 tags and metadata such as title, artist, album, genre, album art, etc. are saved.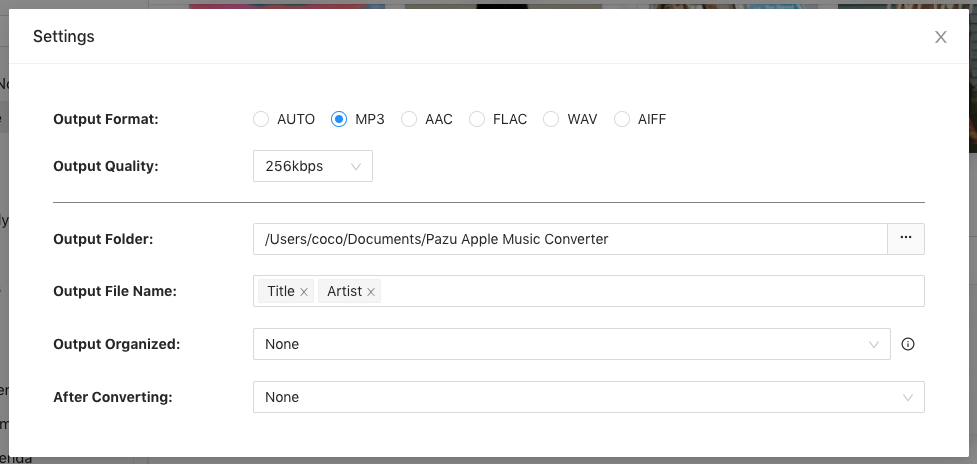 Here you can also customize song name format with any combination of Playlist Index, Track Number, Title, Artist and Album.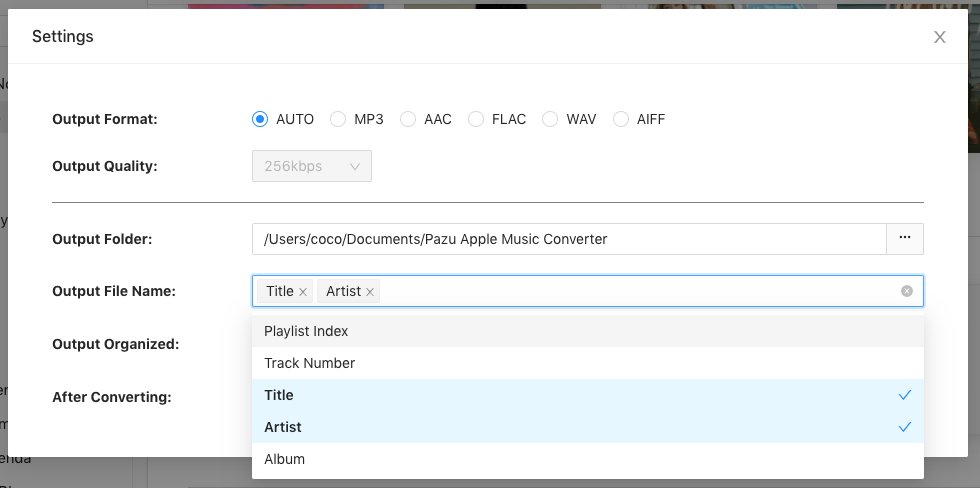 Or set Pazu Apple Music Converter to archive output song with Artist, Album, Artist/Album or Album/Artist.
Step 4 Choose a playlist, artist or album you want to download
Follow the instructions to choose a playlist, artist, or album that you want to download.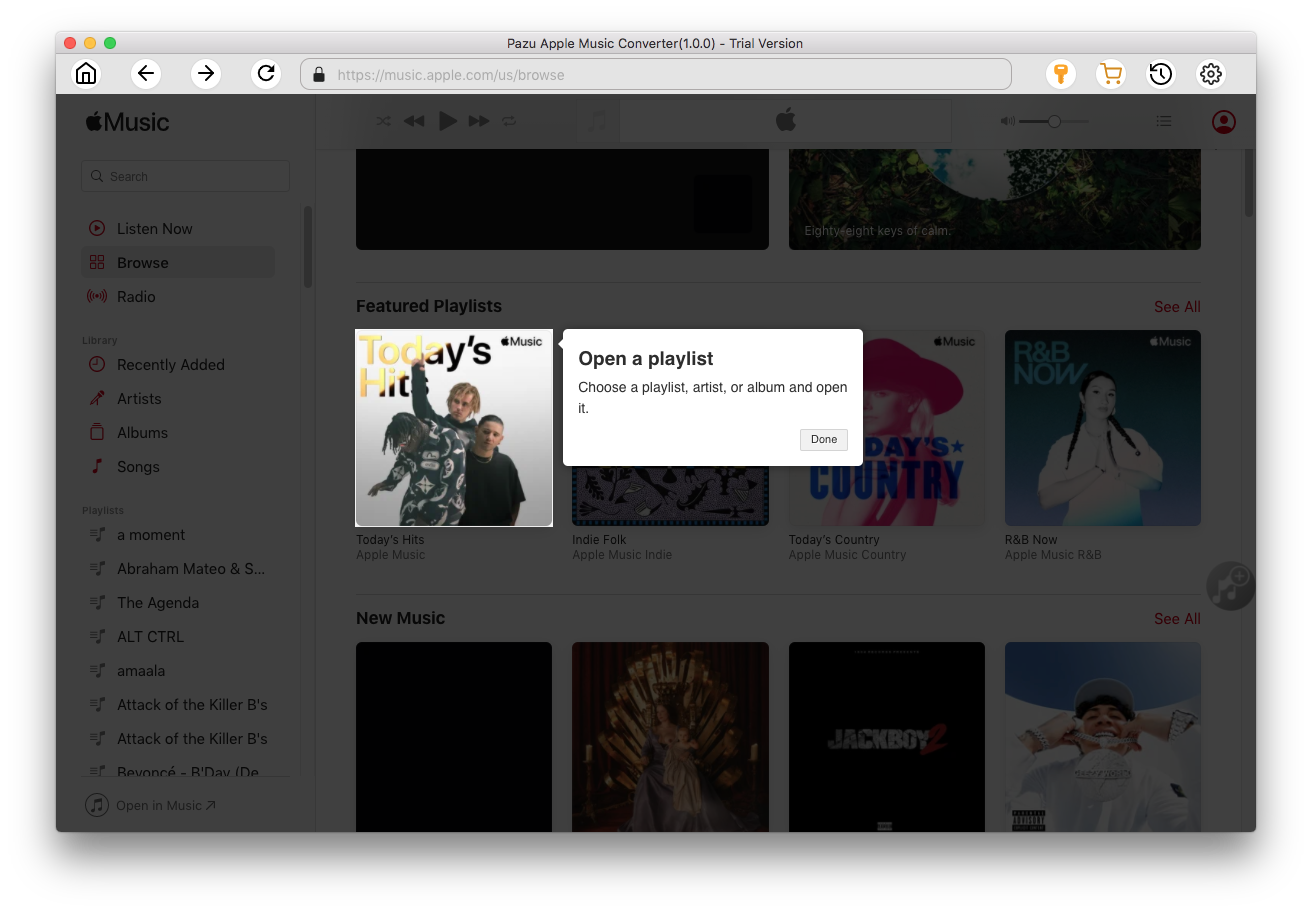 Step 5 Add songs
Click the Add button to select songs for converting.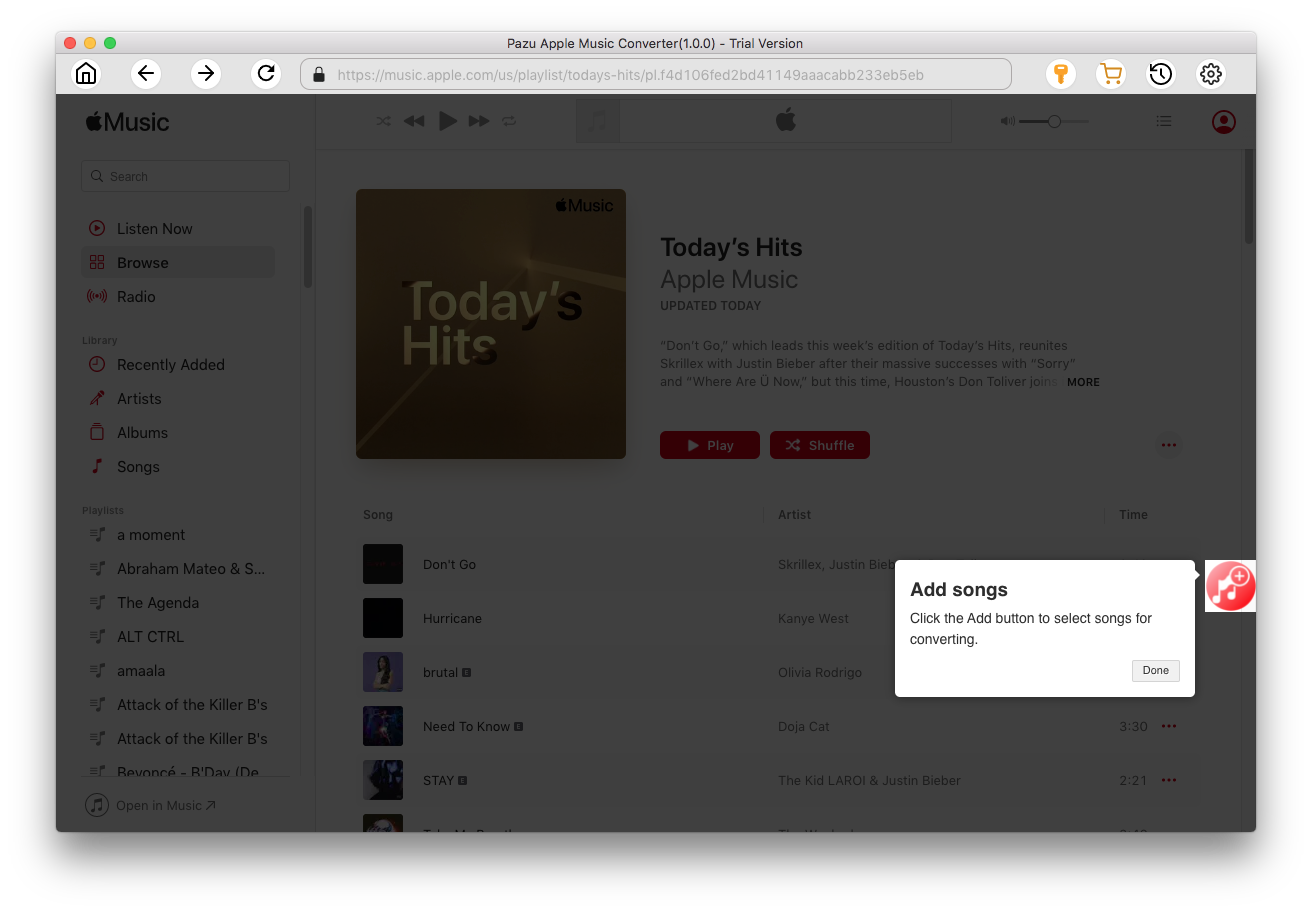 All songs in the playlist or album are selected by default. Uncheck the songs you don't want to download if there are any, then click Convert button.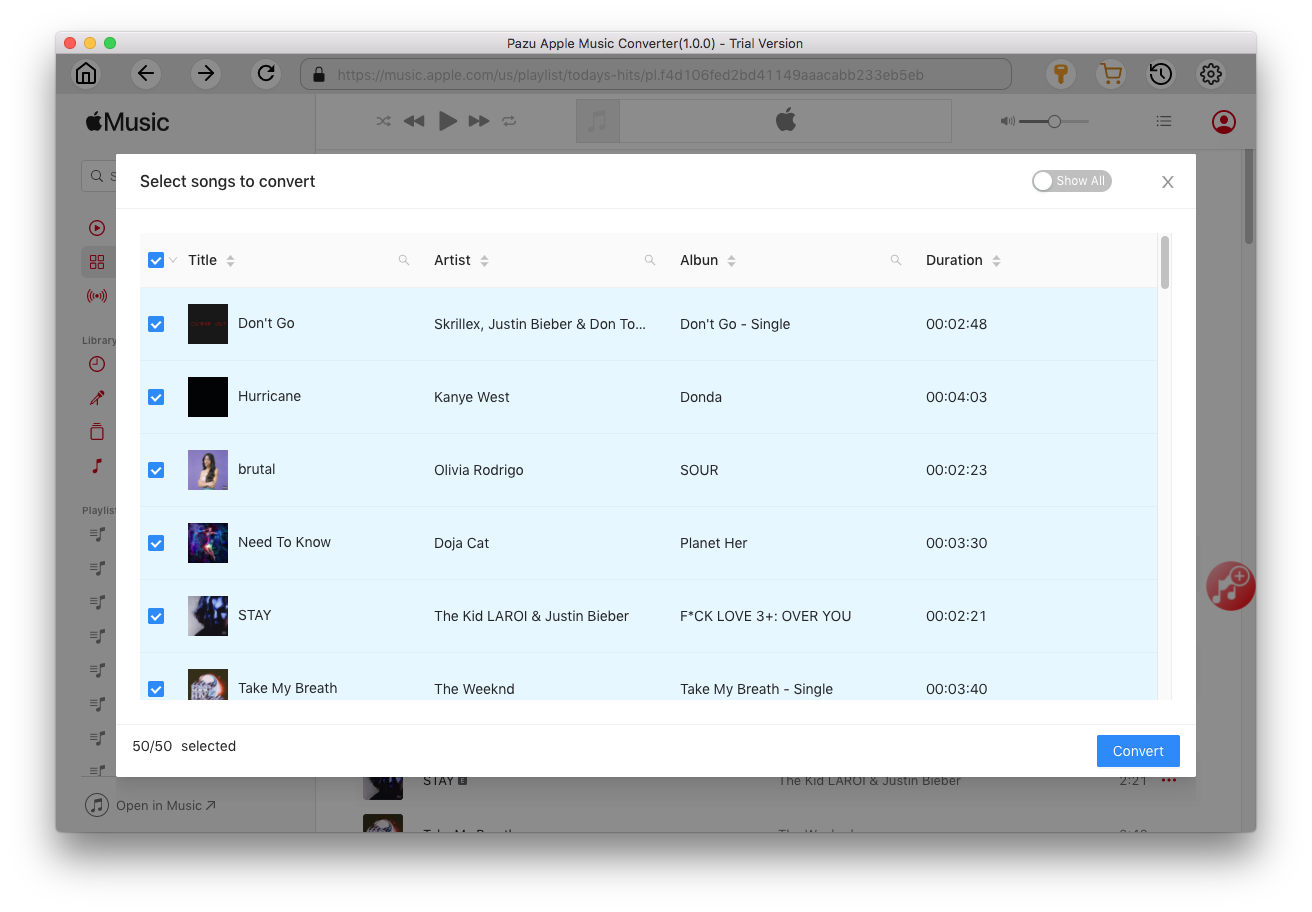 If you are using the trial version, you will get below pop-up window indicating trial version limitations, just click Try if you haven't purchased a license.
The songs you selected will be downloaded to the format you want.
After conversion, click

to quickly locate the DRM-free Apple Music songs.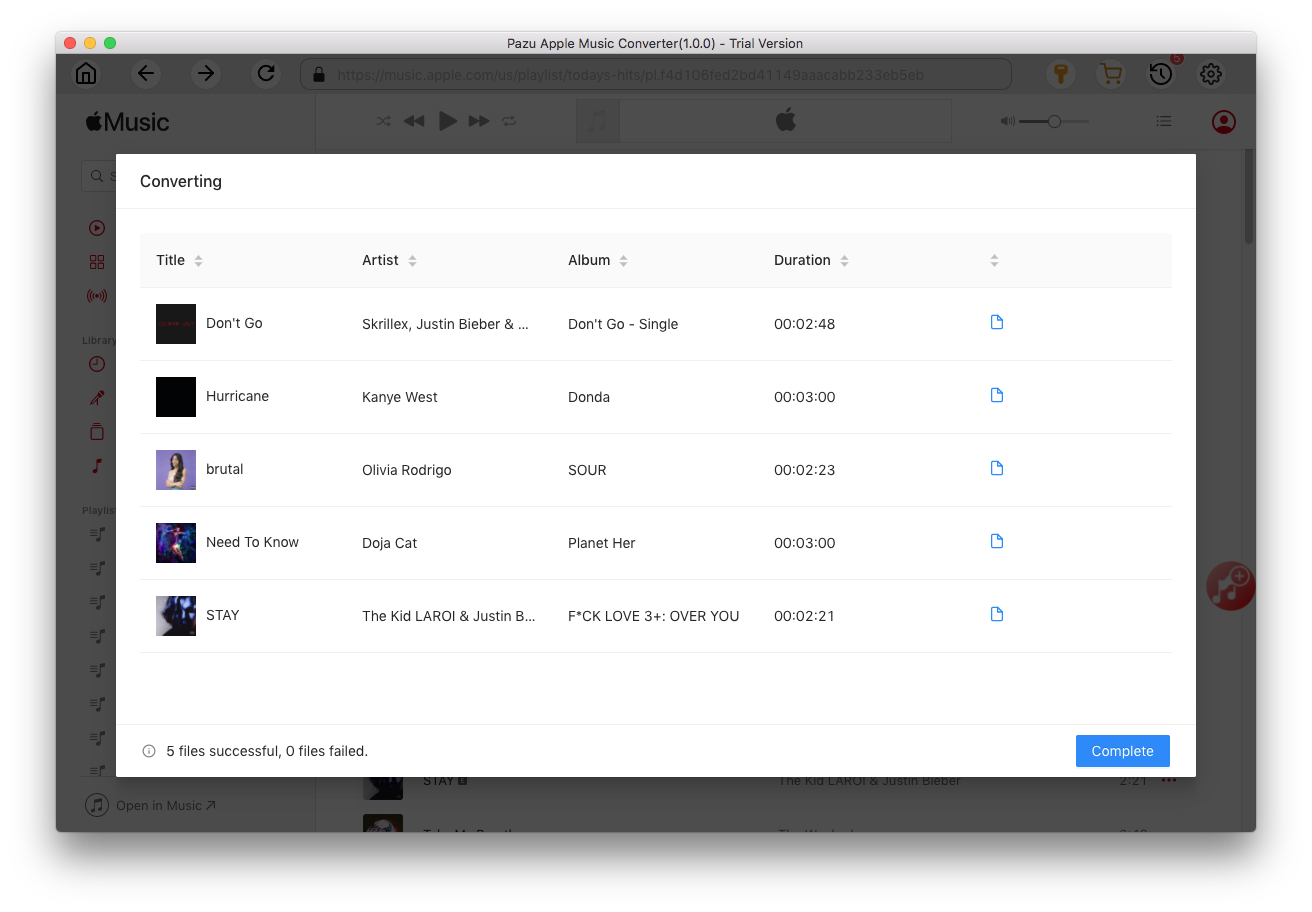 Part 2 Import Apple Music MP3 songs to Traktor
Step 1: Adding new music
Once you've downloaded your new tracks, add them to the _NEW folder, after moving any existing content to their respective genre/BPM/energy folder. This ensures your latest tracks are all in one place and easy to review.lass="wpb_wrapper">
Step 2: Finding the root key
TRAKTOR 's built in key analysis will present the musical key in either Open Key (4m/1detc) or Musical (C/Ebm). There's no need for extra software, as the key will be determined during the track analysis. If you're used to the Camelot system (8A/2B), there are other options such as Mixed In Key .
Step 3: Getting to know your music and taking notes
Next up, either throw your new tracks into an empty iTunes playlist, or use within TRAKTOR Cruise Mode , and hit PLAY. This gives you a chance to both listen to your tracks in full, check your ID3 info, and give yourself some reminders about the music.
Step 4: Adding music to your TRAKTOR library
There are two ways to add music to your collection:
via the Explorer node of the TRAKTOR library browser; or;
dragging and dropping using the Finder / File Explorer window.
In both cases, you can just drag the tracks or folders to your main collection or the current year playlist. You can also clear your playlist, and drag the entire year's folder back in, to ensure everything in the playlist is the most up-to-date. It will also mean all your newest tracks, held in the _NEW folder, will be at the top of the list.